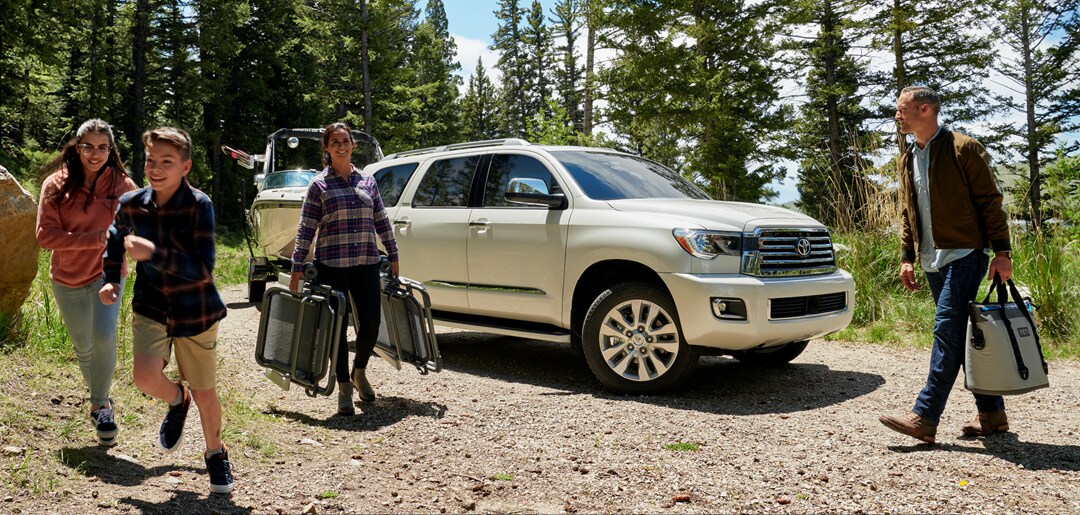 Toyota of Greensboro is part of a revolution in the way moms shop for cars based on the needs and features that are most important to Moms!
This revolution is being led by "The Car Mom," Kelly Stumpe and Toyota of Greensboro is proud to be a CarMom Certified dealership. That means we're keenly aware that moms want a different kind of car shopping and car buying experience. Toyota of Greensboro knows that moms want to be sure their family has the safest, most reliable, most enjoyable vehicle for their lifestyle and busy schedules.   Toyota makes some of the most reliable vehicles available today with incredible safety and technology features.   Not only is driving a Toyota Rav4, Highlander, Sequoia or 4Runner fun, but they are great family cars whether you are a soccer mom, taking a family road trip or just doing weekly grocery shopping.
Increasingly, women have become the top demographic for the purchase of autos. To that end, more effort is being put into turning a visit to a dealership into an experience they find comfortable, helpful, and practical. Part of that is making the industry itself more female-inclusive and showing women the benefits, technology and features available on various SUVs and sedans that could fit their family's needs. At Toyota of Greensboro, when moms come to shop, we pay particular attention to your priorities of safety, mom-friendly features, low maintenance requirements, great mileage, and yes…even fun.
Car Mom Founder Kelly Stumpe found a need for female car shoppers to be able to build an authentic, trust-building connection at dealerships that have historically been male dominated. She wanted to be sure that Mom's had a website to research cars that would fit their family's needs, and be directed to a dealership that understood and respected a mom's busy lifestyle and how important it is to have the right car for their family.  She also wanted to ensure that a CarMom dealership would be ok with a mom bringing a toddler or young child as part of the buying experience knowing how important it is to ensure that a carseat fits properly, or the car has the right technology, seating and storage capacity (and cup holders that fit sippy cups!)
Toyota of Greensboro has been proud to support The Car Mom which has accrued around 100,000 followers on Instagram as of this writing, with fans getting first looks at new vehicles, Kelly's honest opinions as a mom, and knowing the best place to go to buy their vehicle. The Car Mom also has over a million views on their YouTube channel, which is packed with informative and entertaining videos.
At Toyota of Greensboro, we are as dedicated as Kelly to making sure moms and families get what they need and have the kind of car shopping experience they so richly deserve.